You Don't Have to Take Our Word for It!

Here's what some of our satisfied customers have to say about Golf Crawford Auto Service:


I am happy to have found a reliable, dependable, honest and reasonable auto shop for maintenance of my vehicles. Chris is honest and straightforward about the kind of services you need for your vehicle. He even helps prioritize or ranks the maintenance needed (when asked). I am very comfortable taking my car to this shop for all its maintenance needs. I highly recommend Chris and this shop for any auto service you need.
Chris squeezed me in on an inspection of a car I bought from Carvana. He was professional, addressed our needs and I saw, your dependable local mechanic. I actually drove 60 miles roundtrip to find someone I could trust, with the second largest purchase, you ever make. I know when my vehicle requires care, I can turn to Golf-Crawford Auto Service.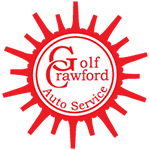 Brakes
, near
Evanston, IL
10/04/2021
Terrific, fast service from Chris, and Golf Crawford Auto Service.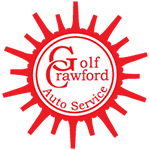 Push it tow it these guys get you right. Any problems and thing crawford auto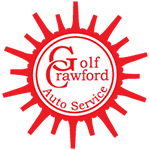 Honesty is what life and friendships are all about, and Chris at Golf Crawford is the epitomy of those values. He treats you fairly, gives you his honest opinions and let's you know how you can take care of your car without breaking the budget. When you hear him talking to other customers on the phone, he treats everybody the same, he gives the same treatment and it's always consistent. You can tell that he doesn't favor one customer from another, and just gives every customer the same fair and equal treatment. Chris, is what every customer could hope for when dealing with an automobile, which is scary if you don't know much about them. take your car to Chris, let him look it over, and you will walk away with the best price and service guaranteed.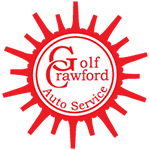 Golf Crawford Auto Service is a very reliable and professional shop. Chris, owner and manager, is very customer friendly, professional and extremely knowledgeable about the cars. I took my Mercedes on a recommendation from a friend and very happy about the work done. Chris has provided honest estimates with clear explanations and the Golf Crawford team has performed an excellent job on my car. Strongly recommend Golf Crawford Auto Service.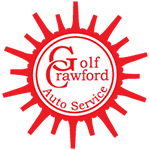 Great service with a quick turnaround! Got a bunch of work done in the same day Chris was detailed about repairs and upfront about pricing, including letting me know what I needed to fix now and what could wait. Will definitely be back.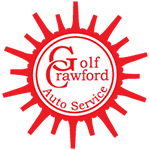 If you happen to be taking your car to a dealership for service you are doing yourself a huge disservice! Golf Crawford Auto Service is trusted by myself and my family implicitly. Chris is the type of businessman you rarely see these days. He goes out of his way to take care of his customers. He is direct and honest, which is such a pleasure. He tells me what needs my immediate attention and what is necessary. Golf Crawford Auto Service is a gem of a business and I would encourage everyone to visit them for your next automobile servicing needs. Once you've been you will have found you won't be going anywhere else.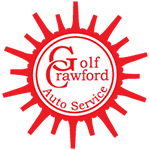 Chris is awesome. He answered all of my questions. The car runs great! Very reasomably priced. Thank you guys!!!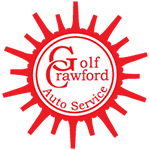 If I could give 6 stars I would. Chris got me out of a situation with my sons Mazda 3. An Internet entity made a repair on his TCM and it didn't take. The internet company wouldn't take responsibility for their botched up repair. Chris and company stepped in and made the appropriate and proper repair. Thanks!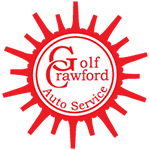 Chris, Armando and Alex (and the others) are great! They took very good care of the 14 year-old lady for the last 10 or so years. Always excellent work, friendly service and attention to the customers' needs. A very positive experience! Many thanks!!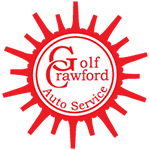 These people do an outstanding job. Fixed my a/c on time and it works great. I give them an A plus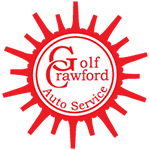 Chris has been taking care of our family cars for years. This small shop is the Gem of the community. Honesty With a commitment to customer satisfaction is the way they treat all customers. All repairs are done right the first time with great pricing. If you bring your car here, rest assured you will continue going back for many years to come. Thank you Chris and crew for all the years of great service. See you soon.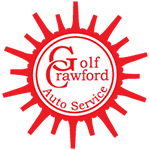 Golf Crawford Auto Service came highly-recommended, so we first gave them a try a few years ago. They did a great job at a reasonable price, so we returned a second time. Several years later, after repeatedly experiencing the integrity, professionalism, and consistently outstanding customer service of Chris and his team, we plan to stick around for a while. We consider Golf Crawford Auto Service to be "our mechanic".
Discover More About Reviews and Repair Services At Golf Crawford Auto Service in Evanston

Glenview Auto Repair
General Maintenance
Skokie Auto Repair
Reviews
I am happy to have found a reliable, dependable, honest and reasonable auto shop for maintenance of my vehicles. Chris is honest and straightforward about the kind of services you need for your vehicle. He even helps prioritize or ranks the maintenance needed (when asked). I am very comfortable taking my car to this shop for all its maintenance needs. I highly recommend Chris and this shop for any auto service you need.

René Abaño, 05/10/2022

Chris squeezed me in on an inspection of a car I bought from Carvana. He was professional, addressed our needs and I saw, your dependable local mechanic. I actually drove 60 miles roundtrip to find someone I could trust, with the second largest purchase, you ever make. I know when my vehicle requires care, I can turn to Golf-Crawford Auto Service.

Randy Gollay, 05/09/2022

Terrific, fast service from Chris, and Golf Crawford Auto Service.

Eric Harkna, 10/04/2021